I recently was interviewed on the 107.1 radio show with Toth Team endorser Martin Bandyke. Here's the first part of our conversation about the current real estate market.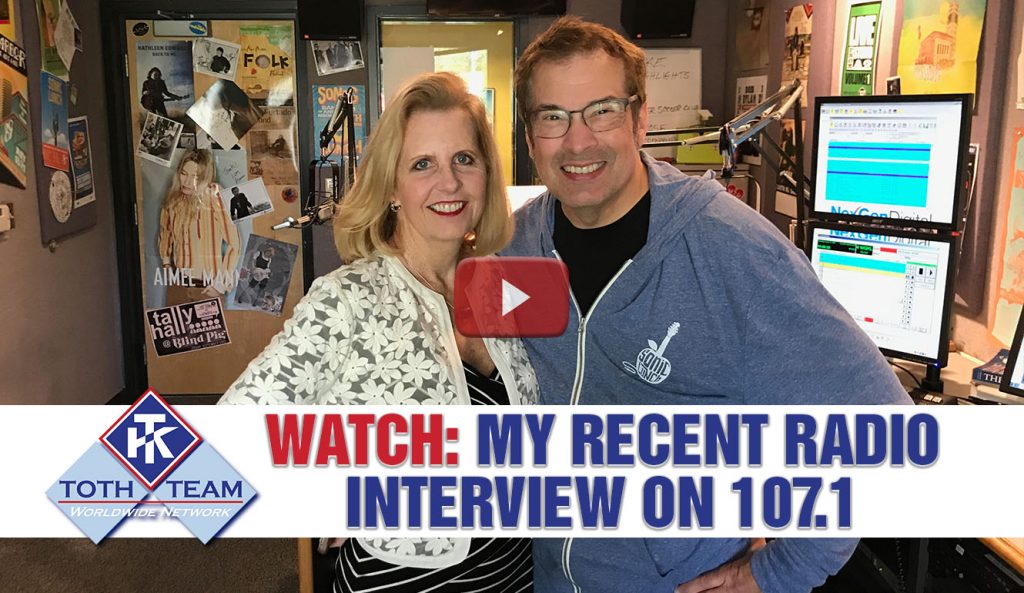 Looking to buy a home? Search all homes.
Looking to sell a home? Get a FREE Home Value Report.
I recently made an appearance on the 107.1 radio show with Martin Bandyke that I wanted to share with you.
Martin has endorsed us for a few years now, and we're proud to have him as a supporter.
We got to talk about the Ann Arbor market and how the number of home sales has gone up 4.3% year over year. When you compare that to past trends, it shows that we're in a very healthy market. I think the most important number in our market right now is residential home sales prices, which are up 7% year to date, which is outstanding. Homes sales are down, which is driving up prices.
The good thing about that 7% increase is that it's not too fast; we're not going to be in a bubble. We have steady employment and we're adding tech jobs, so the local economy is strong.
"
Martin has endorsed us for a few years now, and we're proud to have him as a supporter.
"
Martin and I also touched on the shortage of inventory and how our team has a competitive edge thanks to hidden listings that haven't even hit the market yet. As a homebuyer in this market with limited inventory, you've got to have an edge.
I also got to talk to Martin about the cutting-edge tech our team uses to help the home selling process, like virtual reality. Martin even gave the VR goggles a shot live on the air! I also got to break down our incredible home search website, which has a ton of great search criteria to help you find the perfect home.
You can see my full interview with Martin in the video above. If you have any questions about our services or you're thinking of buying or selling a home, just give me a call or send me an email soon. I'd love to tell you more!