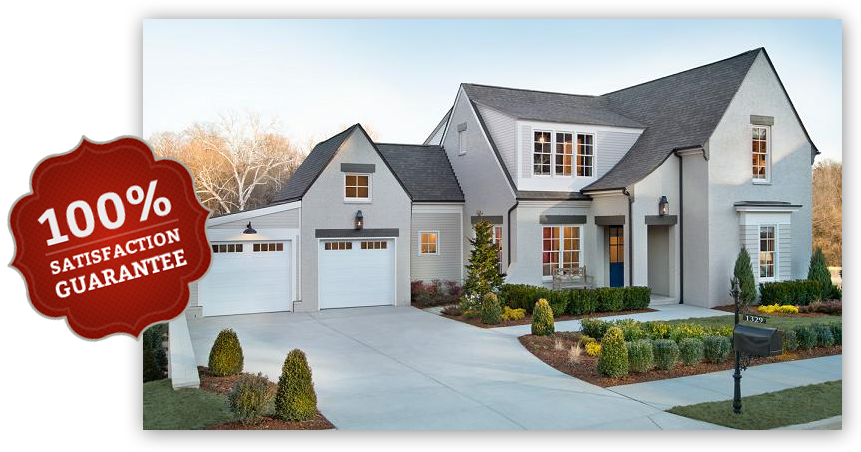 Kathy Toth's Love It or Leave It Buyer's Guarantee
We are looking for you to truly LOVE your home and be totally satisfied that we guarantee it! If you obtain a home through the Toth Team Worldwide Network and are not 100% in love with your new home, our Team will sell your home for you with no charge to you for our services. This offer is valid within the first 90 days after you purchase your home. We want you to find a home you will truly love, and we are so confident you will, we Guarantee it!
The following conditions must be met:
You must have purchased your home through us and repurchase your new home through us.
You will sign an exclusive right to sell listing agreement and exclusive buyer agent agreement for one year with us within 90 days of the day that you originally purchased the home.
You agree to have your home listed in the Multiple Listing Service (MLS) and you agree to pay a commission of at least 3% of the sales price to the selling agent. Our services for listing and marketing the home will be TOTALLY FREE.
You agree to list the home at a list price that is no more than 1% above the appraised value.
You agree to make all the recommended repairs prior to putting your home on the market.
You agree to install a lockbox for ease of showings.
There is an added value fee, taxes and title insurance, deed preparation costs involved.
Buyer Signature __________________________________ Date: __________
Buyer Signature __________________________________ Date: __________
Agent Signature __________________________________ Date: __________
Why do make this guarantee? We train each member of our team at Toth Team Worldwide Network to listen closely to what is most important in searching for someone's "Perfect Home", and we are so confident in our training, we are willing to work for FREE if your new home isn't what you expected.
Most homebuyers have two primary considerations when looking for a home. First, finding a home that meets their needs and desires. Second, finding all of that in their price range. Most homebuyers are searching for that great "American Dream" and want their home to reflect their personality, lifestyle, and aspirations. Buying a home can be the biggest emotional decision a person will make in their lifetime. And with emotions this high, it is important to remember this is also a huge investment. And you need to find an agent that understands that and is looking out for your best interest and will guide you through the process.
And that means you need to be represented by a Buyer's Agent. Someone whose sole job is to make sure you find your perfect home.
Just as a doctor would refer a patient to a specialist, so should you seek out an agent that specializes in finding your dream home. A Buyer's Agent is just that. Seeking out a Buyer's Agent that has earned Accredited Buyer's Representative Designation will give you peace of mind knowing someone has your best interest as you make one of the most important investments you can make. Kathy Toth and Team buyer agents of Keller Williams Ann Arbor collectively have over 28 years of experience in providing people just like you, the realization of home ownership!
You have nothing to lose, SATISFACTION GUARANTEED! How can you go wrong?  Call us at 734-669-0337.