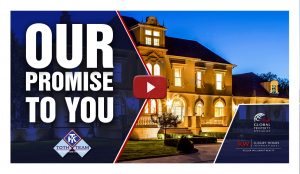 Our Mission:
Our mission is to inspire a positive, lasting impact.
We Promise:
Everything we do is designed around delivering on this promise
Everyone in our team is focused on your wants and needs
We make every effort to be in front of everything, to stop the surprises and keep things as smooth as they can be
Our team is focused on creating a 5-star service delivery experience
We are committed to always exceeding our clients' expectations and need to know when there are opportunities to improve. Our Client Care Manager is always available to you should you need anything.
If you know of anyone else we can be helping buy or sell Real Estate, we'd love the opportunity to earn their business!
We'll reach out to them and with your permission, we'll share your story with them, as well as offer to educate them on the process of the real estate transaction so they can receive the same great experience.
Thank you again for being a client!
"
Our team is focused on creating a 5-star experience!
"