Paying for college out of ordinary income is a steep mountain to climb. Here are four facts to consider for the family with college bound kids.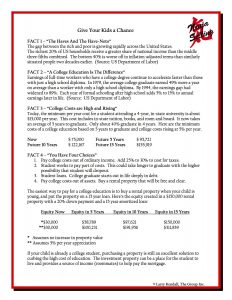 Contact us to see how we can help. Email us at: info@kathytoth.com or call: 866-own-this!
Looking to buy a home? Search all homes.
Looking to sell a home? Get a FREE Home Value Report.
"
Fund your child's education with an investment property .
"