If you're packing your home yourself, it's easy to get overwhelmed. Today, Dani Hallsell from Stevens Worldwide Van Lines is here to share her top five packing tips to save money.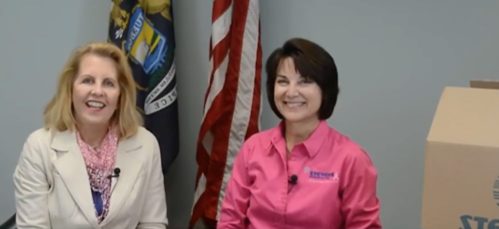 Moving to a new space is an exciting time, but it can also be overwhelming. Today, Dani Hallsellfrom Stevens Worldwide Van Lines is here with some professional moving tips to help make packing less stressful. She talks about 5 Tips to Save Money When Packing Yourself in the video.
With more than 110 years of moving experience,
Stevens Worldwide Van Lines
has a complete list of packing tips and best practices. Here are their top five to save you money and time:
1. Gather your supplies. You'll need boxes, newsprint, bubble wrap, scissors, tape, and pens.
2. Use packing tape to seal the seams on the bottom of the box. You should also add some tape perpendicularly across the box for extra support. Remember to fill the boxes completely to keep them from collapsing. Pack heavy items in smaller boxes in order to avoid straining your back.
3. Prepare for the move early. Start assembling moving boxes. Place them around the house to help you remember to pack a little bit every day.
4. Set one box aside for donations. Use this time to determine what you'll take with you and what you will give away.
5. Make sure your valuables are securely wrapped. If you can feel the items through the cushion wrapping, you will need more protection.
Furthermore, follow these Five Packing Tips to Save Money and your home will be securely packed up in no time.
In addition, if you have any other questions about packing for Dani, you can give her a call at (517) 614-8037 or email her at Dani.Hallsell@StevensWorldwide.com. As always, if you have any real estate questions, please reach out to us. Each person on Toth Team Worldwide Network is here to serve and we are happy to help you!