There have been a lot of changes lately in our real estate market. Here are a few that you should know about.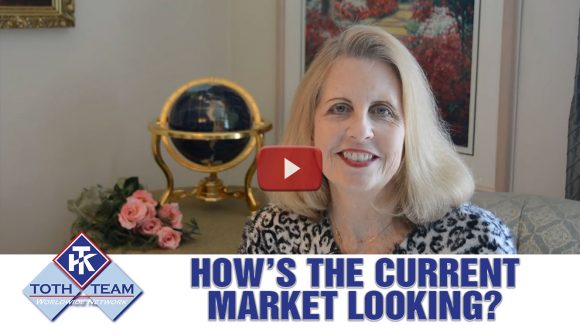 Looking to buy a home? Search all homes.
Looking to sell a home? Get a FREE Home Value Report.
We can honestly say the real estate market is hotter than it has ever been. Take a look at this absorption chart that we produce monthly in the video above. You'll notice there's a supply of three months or less across the board. Any market with less than a five-month supply is considered a seller's market.
The Chief Economist for The National Association of Realtors has recently stated that the pool of interested buyers at the end of the year significantly outweighed what was available for sale. This fact was true both nationally and here in the Washtenaw area.
According to The Wall Street Journal, the U.S homeownership rate rose in 2017 for the first time in 13 years. We're seeing more people who want to purchase a home than rent one. Looking back at 2017, you can see the increase in homeownership across the U.S.
The driving force for all of this is higher rental costs across the country. If you're thinking about selling, now is the time to put the house on the market, whether you're thinking about moving up to a bigger house or downsizing to a smaller one.
"
Both nationally and locally, our market is
doing fantastic.
"
Zillow is saying that inventory is stuck at a crisis level in some of the nation's hottest housing markets. That includes Ann Arbor. The number of homes for sale nationwide has declined on an annual basis for the past 35 consecutive months.
Another driving force for people who want to buy homes now is interest rates, which are continuing to go up. Right now, rates are hovering between 4.1% and 4.5%. Of course, rates vary depending on your credit rating and how much debt you have.
You can expect rates to only go up, so now is the time to sell and to buy a new house. Nationally, home prices are increasing. In the state of Michigan, we're seeing a more than 7.7% increase for many homes in our area.
According to the Fitch Report, US home prices are on track for a 5% normal gain for the fourth consecutive year, returning national prices to their highest level since 2007. The average residential sale price for January 2018 is up 15.6% to $313,361, compared to $271,131 in January 2017.
We expect the market in 2018 in Southeastern Michigan to be on fire. If you're thinking about selling your home and want more money in less time than the average agent is getting, give us a call or send us an email. We would be more than happy to help you.