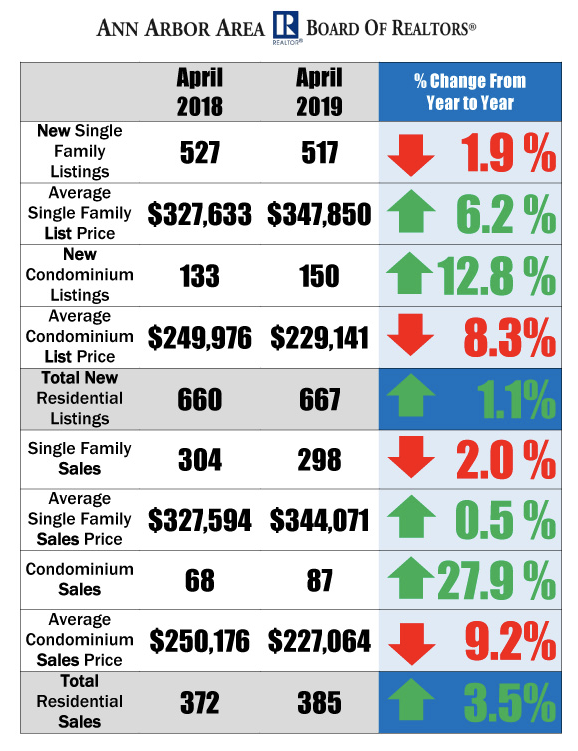 New condominium listings saw a significant 12.8% increase.
Over all condominium sales increased by 27.9%.
The average condominium list price fell 8.3%.
Sale prices dropped 9.2% compared to that of 2018.
In April of 2019, we saw 87 condominiums sold and a total of 385 residential sales.
In April of 2018 there were 68 condominiums sold and a total of 372 residential sales.
New single family listings decreased in April, with a 1.9% decrease compared to this time last year.
Due to the decrease in single family listings, the average listing price increased by 6.2%.
However, the overall sales of single family listings decreased by 2% compared to 2018 at this time.
Year-to-date, the total number of new residential listings compared to 2018 rose 1.1% and total residential sales increased by 3.5% compared to April of 2018.
Information provided by Ann Arbor Area Board of REALTORS®.