Whatever your goals may be, please let us know how we can support you in those goals.  The Toth Team is looking forward to big changes and additions for this coming year.  We strongly believe that 2018 will be the year we will look back upon as the year that resulted in a bigger life.  Make 2018 your year by being present and living a purposeful life!
Check out the Toth Team Worldwide Network 2017 YEAR IN REVIEW.  All of us at the Toth Team wish you a very Happy and Prosperous New Year.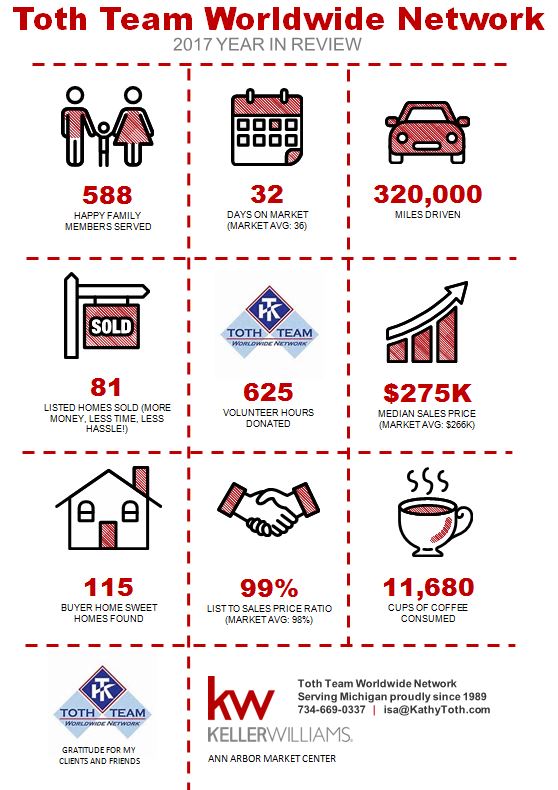 Want to know what your home is worth check out our free Home Valuation Report.
Search for your new home at www.HomeSearchAnnArbor.com