The team concept will ensure each step of your transaction runs smoothly and efficiently. With specialists handling each aspect of the transaction, you get the service, communication and results you deserve. Isn't that what you're hiring an agent to do? The fact of the matter is: A team does not replace an agent, it boldly enhances one.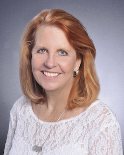 Kathy Toth
Team Leader – Associate Broker, MBA, Accredited Seller's Representative, Certified Distressed Property Expert and licensed since 1989, Kathy is nationally known and consistently one of the top selling realtors in Michigan. Her local expertise and marketing techniques sell houses for more money in less time and with less hassle.
(734) 216-7845

Mike McGee
Associate Broker, Listing Partner, and Realtor® since 1989, Mike is an experienced, skilled and imaginative real estate consultant who is thoroughly focused on helping home owners sell their properties. Mike has consistently been a top sales agent and top sales manager. Mike enjoys golfing web broadcasting Detroit Catholic Central hockey games.
(734) 730-5009
Pam Wirpio
Buyer Representative – Providing intimate local knowledge, hard work and a love of helping families is the true advantage when it comes to finding the right home at the right price. Since 2001 she developed a successful approach to real estate that will make your experience timely and satisfying.
(517) 812-0962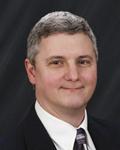 Michael Dailey
Buyer Representative, MBA – Michael puts his 10 plus years' experience to work for his clients. Representing first-time buyers, experienced home-owners, and sage investors, he is committed to providing outstanding service and exceeding expectations. He has mentored 39 Eagle Scouts.
(734) 368-4345

John Nichols
John brings 12 years of coaching high school varsity athletics and education background to use. His expertise in presenting new material and explaining topics thoroughly ensures clients are well informed. As a former collegiate and professional football player, he understands the value of hard work and perseverance to achieve results.
(734) 673-0818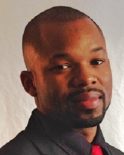 Terrance Eastman
New to Toth Team Worldwide, July 2016.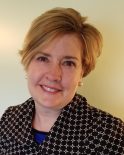 Shari Regner
Buyer Representative – As a member of the Toth Team, working as a Buyer Specialist, I will provide excellent service to all my clients in the following local real estate markets: Livingston, Oakland, and Wayne counties. While growing up in Bloomington, Indiana and graduating from Indiana University with a Bachelors degree in Liberal Studies, I worked in marketing and public relations. After marrying my husband, Richard, a German citizen, and living in Germany for seven years, I taught Business English as a second language for Inlingua and worked in Public Relations and International Relocation. Richard and I recently moved back to the States to Ann Arbor, where I plan to put my marketing knowledge, relocation expertise, and conversational German skills to work for you to provide exceptional client service, creating a winning combination for all my buyers.
(734) 548-7003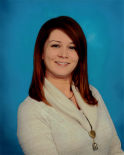 Kristin Ebert
Client Concierge – Kristin has a background in mortgage lending and property management. Her great attention to detail and calm demeanor makes her the perfect person to navigate the process of listing your home. From the time your home is listed, until the day of closing, her focus is to provide you with 5 star client service.
(734) 426-6669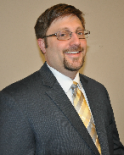 Paul Hathaway
Closing Manager – Paul has a Telecommunication's Education and over a decade of resturant and lending management. He fully integrates closing support systems and responds quickly to clients, lenders, title, agents, vendors & attorneys to ensure you have a successful personalized experience.
(734) 426-6669