Enjoy Boulder Ridge Homes Video inside and outside of this Ann Arbor neighborhood.  Find best home values here.
BoulderRidgeSubdivisionAnnArborMIKathyToth.com produced by KathyToth on WellcomeMat
Boulder Ridge is a fantastic community that is very popular amongst those searching for a home here in Ann Arbor.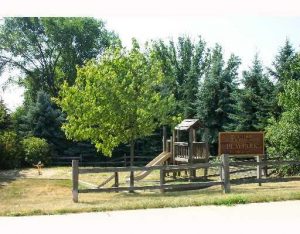 Constructed back between 1995 and 1997 by Silverman Building Companies, Inc. this 51 unit development, located in Pittsfield Township the neighborhood has a family friendly feel. Residents benefit from lower taxes and spacious homes.
This neighborhood is a great choice for those commuting to downtown Ann Arbor, Detroit or beyond! Located with easy access to UM Campuses. Boulder Ridge is also on a bus route with a public park nearby and properties benefit from city water and sewer. The community also shares a nature preserve with the neighboring Arbor Creek subdivision.
Most properties in this development are two story, but there are a few ranches. Homes range in size from 1500 to 2500 square feet and offer 3-4 bedrooms, 1.5 – 2.5 baths, 2 car garages, and full basements with some walk-outs.
View Larger Map
Boulder Ridge is within walking distance from local shopping, eateries, sports facilities and much, much more! There is an active homeowners association.
We welcome your comments, if you live in the community, we want to hear what you think of your neighborhood and welcome your input to improve this Ann Arbor Area information.  If you are moving to Ann Arbor and need an Ann Arbor Area relocation package, let us know.
Ann Arbor offers fun and entertainment like  Zingerman's Deli, in Kerrytown, and the Kerrytown Farmers Market. Purchase fresh produce at Plum Market. Shop the Mall just off State Street near I-94 at Briarwood. Purchase a unique gift or get year-round gardening tips at Downtown Home and Garden?  For other specialty items visit nearby Morgan and York and watch the video.  Visit the Cupcake Station and Grand Traverse Pie Company for delicious sweets.
Have a memorable day at a University of Michigan football game or Basketball game at Crisler Arena. Drive to Veteran's Park for figure or hockey skating and outdoors for baseball, sledding, swimming. During July, visit the world famous Ann Arbor Arts Fairs.
For education or the arts check in at the Ann Arbor Hands On Museum for some great family fun! Tour the U of M campus, Medical Center. Take your picture and push the interactive art by artist  Tony Rosenthals "Endover" the Cube off State Street in the courtyard  north of the Michigan Union. Be sure to Visit Hill Auditorium! Take in a show at the beautiful Michigan Theatre  or Power Center on central campus in Ann Arbor.
Ann Arbor is a great place to live – convenient to Detroit Metro Airport, which is approximately a 30 minute drive from Ann Arbor. If you prefer a trip on the train use the Amtrak Station off Depot Street.